---
Our Company
Heights Digital Services is a small, family run IT business based in Brooklyn, NY. After years of working for other digital and computer companies, we decided to finally take the step and open our own company. We were unhappy with the overall corporate feel of these other places and wanted to start a company that treats customers the way that we want to be treated! We feel that our customers are more than an order number, and treat each one as if they were a part of our family. We treat all items, whether they are computers, videos, photos, or any other item, with the same love and care that we give our own equipment and memories.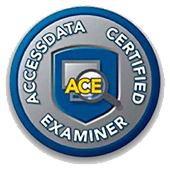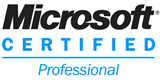 Our Technicians
Our lead computer repair technician holds a degree in Computer Network Technology. She is a CompTIA A+ Certified IT Technician, as well as a Microsoft Certified Professional. Her years of hands on experience in computer repair & maintenance combined with an "I can fix any computer" attitude makes her your go to girl for all of your computer needs. Check out our
Computer Services
page for more information about what she can do for you!
Our lead forensic examiner is a graduate of StonyBrook University. He is a trained expert in the field of computer forensics. He is an AccessData Certified Examiner (ACE) , as well as a CompTIA A+ Certified IT Technician. He has recovered and analyzed data from hundreds of devices including hard drives, flash drives, cell phones, cameras and various other types of storage and media devices. He has recovered and analyzed multiple terabytes of data and is looking forward to putting his "hands of gold" to work to save your data. Check out our
Forensic Services
page to see what he can do for you!!
Our lead audio/video digitizer has personally digitized over a thousand audio and video tapes. After working as the VP of operations for a multimedia digitizing company in New York City, she is now here with us to put her many skills to work at Heights Digital Services. She manages all multimedia projects with professionalism, care and the willingness to do whatever it takes to get the job done right! Check out our
Multimedia Services
page for more information on audio/video transfer!